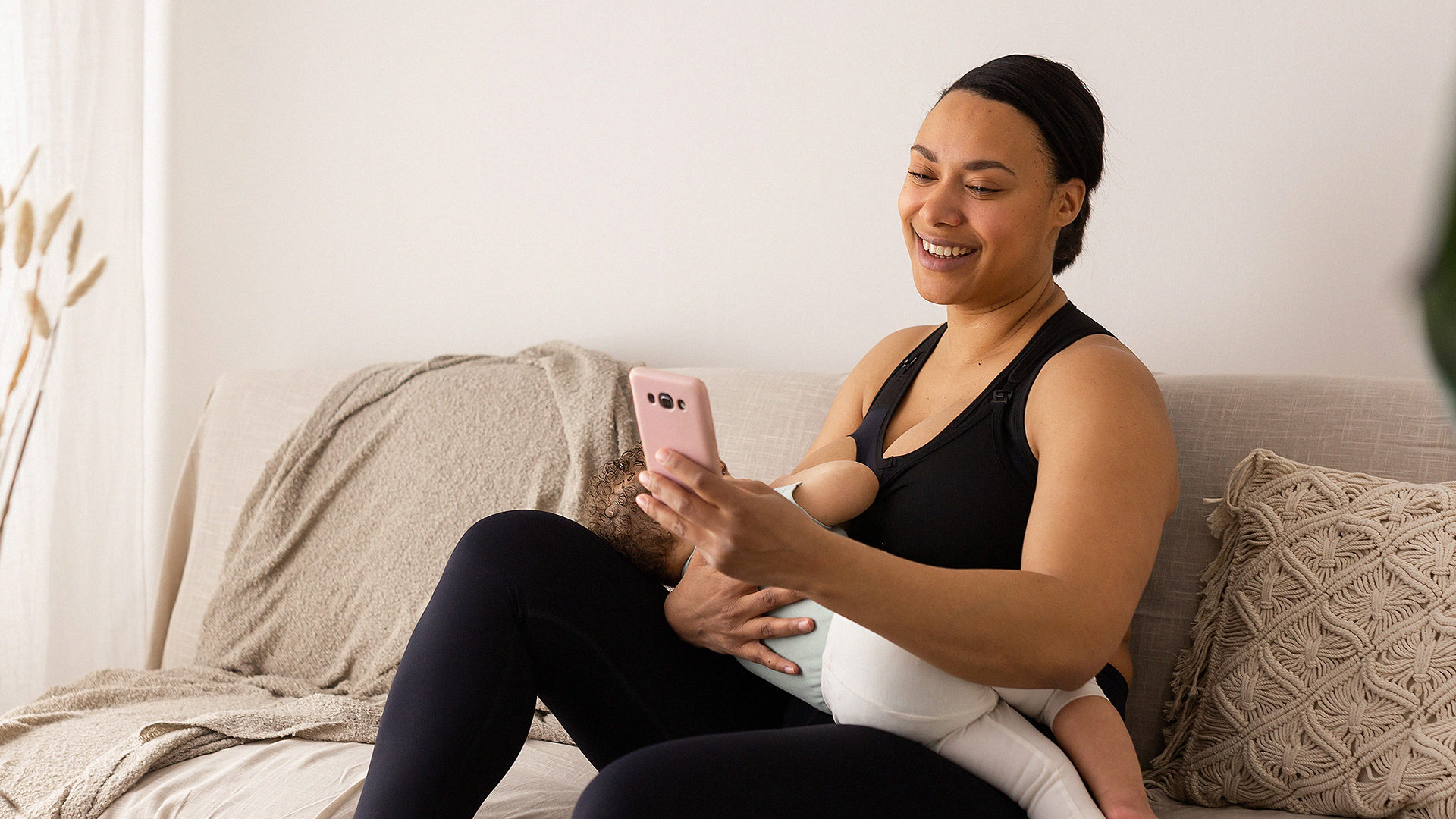 This spring sees the launch of the first version of Ella, a medical mobile application designed to help prevent and treat problems during and after pregnancy. Women's health has historically been a neglected area, but in recent years it has received increasing attention thanks to the growing trend in Femtech. Now Ella is backed by several investors who want to help change women's health care.
In August 2021, Ella closed an investment round of just over 6 million SEK, and most recently in March 2022 closed a round of over 4.5 million SEK. Among those who have invested in the latest round are Curus and Joo Emmy Sundström, who invested in the tech-driven health and services companies Doktor.se and Dryft.
– We want to invest in Femtech, which is an important part of digital health. Women are much more knowledgeable and used to managing their own and others' health than men, but then there must also be platforms where women get quality and accessible support. We see Ella as the future of maternity care," says Johan Bloom, CEO of Curus.
Since Ella was founded, the company has been handpicked by both SEB Innovation Forum, SHIFT and praised by the name-heavy jury in the 60SecondPitch competition organised by Vaam with tech profile Josef Fallesen at the helm.
– Ella is really good. If Ella is internationally capable, they have a unique opportunity because the Swedish midwifery and maternity role is on the rise internationally, says Pär-Jörgen Pärson from Northzone, jury member in 60SecondPitch where Ella was chosen as the winner.
Ella is a medical app that aims to complement both maternity and postnatal care. In the app, pregnant women and new mothers will be assigned a personal physiotherapist who will follow them throughout their pregnancy and postnatal period. Together with their physiotherapist, they will create a personalised plan with digital care meetings and evidence-based exercise programmes that will be continuously updated as conditions change. The programmes can both prevent and treat pregnancy-related symptoms, which affect at least 90% of everyone going through pregnancy, and help women achieve the recommended amount of physical activity.
– The unique thing about Ella, as opposed to online doctors, is that we really take advantage of technology. We build smart algorithms and features that create great value for the user, far beyond medical appointments," says Emelie Hollsten, CEO and founder of Ella.
In the future, the app will feature articles, podcasts and courses so there is something new to learn or discover every day. An AI is also under development that will predict symptoms and recommend the right care at the right time. In the future, Ella wants to be a multi-professional care platform specifically tailored for the time during and after pregnancy. For the upcoming launch, physiotherapy will be the first ones available, then the aim is to offer support from health professions such as psychologists, dieticians, midwives and gynaecologists as well.
– We want to become a healthcare provider that both prevents and treats problems and complications during pregnancy and postpartum. Our CE mark means that all advice and programmes in Ella are supported by clinical evidence and that the whole product is quality assured according to European standards for medical devices," says Frida Johnson, co-founder and business manager at Ella.
For mor information:
Emelie Hollsten, Founder and CEO, Her Company AB
[email protected], +46 703-277 100
Johan Bloom, Founder and CEO, Curus AB
[email protected], +46 733-648 490